Seminars
The seminar programme on 23 November has an exciting line up of presentations from speakers, all experts in their fields, who will share their experiences, communicate their ideas and encourage discussion and networking.
The seminar sessions, in affiliation with WineGB and chaired by CEO Simon Thorpe MW, will take place throughout the day on topics that are current and pertinent to the industry and its sustainable future – in viticulture, winemaking and marketing, along with a dedicated session for new entrants.
The seminar programme is sponsored by Ferovinum Ltd, a working capital platform that enables wine producers and wholesalers to release capital against their inventory during ageing and marketing periods.
The seminars will take place in the John Hendry Pavilion from 9am. Breakfast and coffee, sponsored by AG Recruitment and OnePay, will be served from 8.30am.
---
THE SEMINAR SPEAKERS and PRESENTATIONS
BUSINESS & MARKETING
Consumer behaviour in a challenging economic environment
09.30 – 11.00

We have brought together expert speakers from the wider wine trade to give an update and overview on the impact the ever-challenging economic climate is having on consumer trends and behaviour, to help you shape your routes to market and marketing plans over the coming months.
Chair: Simon Thorpe MW, CEO, WineGB
Wine Consumer Research and Insights Company
Overview of consumer trends in UK market – latest research
Luke Harbor, Head of Wine, The Pig Hotel Group
Overview from the on-trade/hospitality industry
Waitrose
Retailer update
---
SEMINAR 2
Making a career in the GB wine industry

 
11.00 – 12.00

There are a considerable range of career options across all sectors of this ever-expanding industry. Whether you are new to the job market or looking for a career change, there are plenty of different routes to consider, coupled with a wide range of training and upskilling options available.  This session will scope out some of those routes, illustrated with two case studies presented by those that have made the move in to the wine industry.
The session will then follow with two case studies from the industry to illustrate different career paths achieved.
Chair: Dr Greg Dunn, Head of Wine Division, Plumpton College
Intro to career training options across the industry
---
SEMINAR 3 – VITICULTURE
The Great British Varietal Debate
14.00 – 15.00

Our viticultural landscape has seen great change in just a few decades – and continues to make huge strides in innovation and identifying what serves best for our range of vineyards, terroir and styles. Limited regulation enables us to continually experiment and discover, whilst developing what is already established and proven. This session takes the form of a debate to include expert perspectives on the three core representative varietal groups, to encourage discussion and enhance knowledge.
Chair: Matt Strugnell, Ridgeview Wine Estate & Chair of the WineGB Viticulture Group
Sam Middleton, Winner of the Vineworks Vinegrower of the Year Award
'Life is a Caberet': The case for PiWis
Sparkling wine producer
Classic all the way: The case for the classic varieties
Martin Fowke, Head Winemaker, Three Choirs Vineyards
The Vanguards: The case for the 'early founders'
---
SEMINAR 3 – WINEMAKING
The winery of the future: practical applications to achieve a more sustainable winery

 
15.00-16.00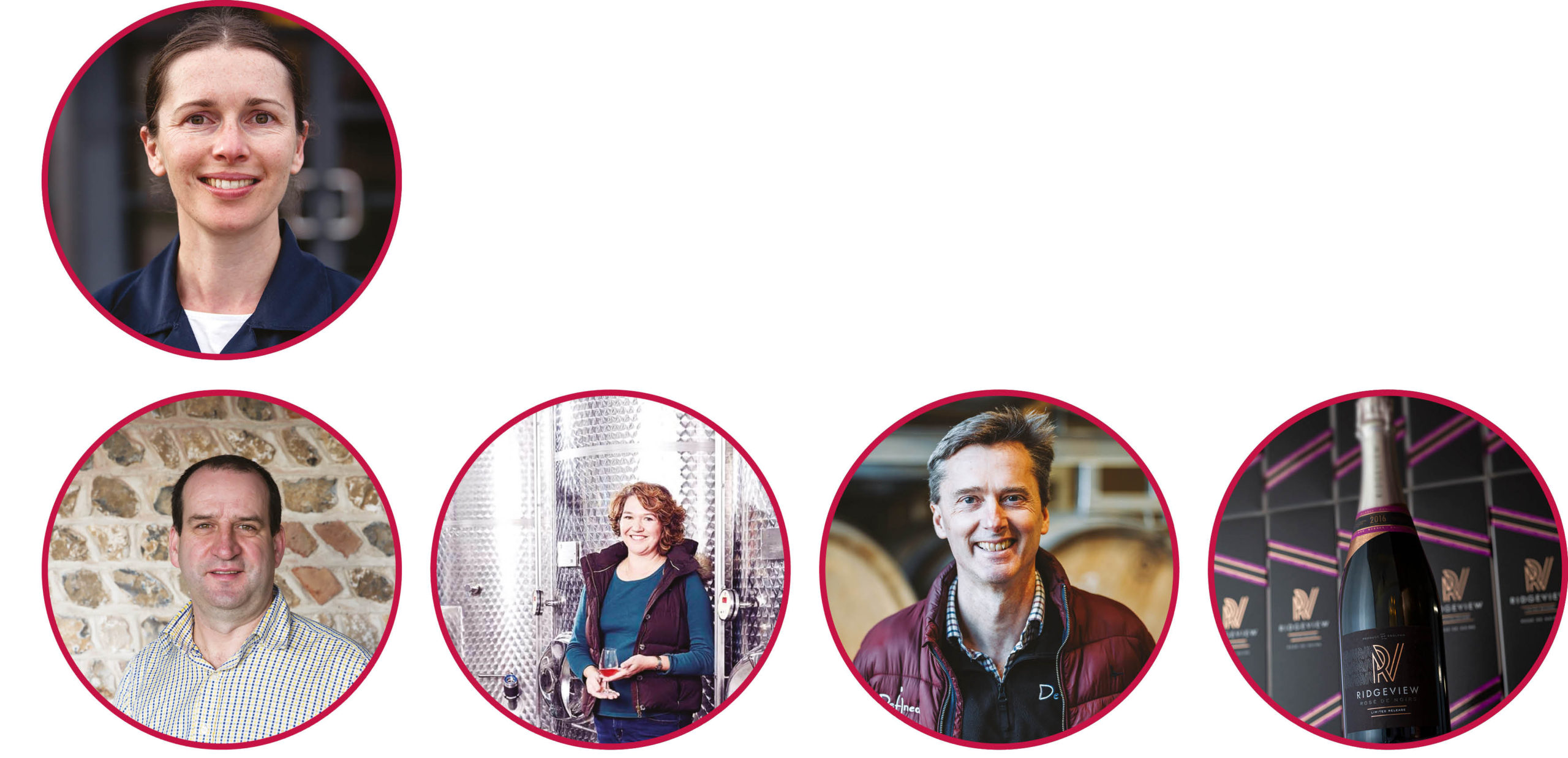 Wineries are embracing a more sustainable approach to winemaking, recognising the need to minimise their carbon footprint from grape to glass, their ethics and how they run their businesses. This session includes winemakers from four different winery operations who will each share an aspect of their sustainable practices to show that whatever the size, you can bring a more sustainable approach to your winemaking business.
Chair: Sarah Midgley, Winery Chair on SWGB Committee Winemaker, Plumpton College
Intro to SWGB
Tony Milanowski, Winemaker, Rathfinny Estate
Improving sustainability in winery practices
Kristina Studzinski, Owner/Winemaker, Off The Line Vineyard
Boutique sustainable wine production
Henry Sugden, CEO, Defined Wines
Winery design and sustainability
Jack Mankin, Winemaking team, Ridgeview Wine Estate
Community and employee engagement in sustainable practices