Speakers
The seminar programme on 24 November has an exciting line up of presentations from speakers, all experts in their fields, who will share their experiences, communicate their ideas and encourage discussion and networking.
The seminar sessions, in affiliation with WineGB and chaired by CEO Simon Thorpe MW, will take place throughout the day on topics that are current and pertinent to the industry and its sustainable future – in viticulture, winemaking and marketing, along with a dedicated session for new entrants.
The seminar programme is sponsored by Ferovinum Ltd, a working capital platform that enables wine producers and wholesalers to release capital against their inventory during ageing and marketing periods.
The seminars will take place in the John Hendry Pavilion from 9am. Breakfast and coffee, sponsored by Harvest Green Developments Ltd, will be served from 8.30am.
Please click here for the full list of seminar timings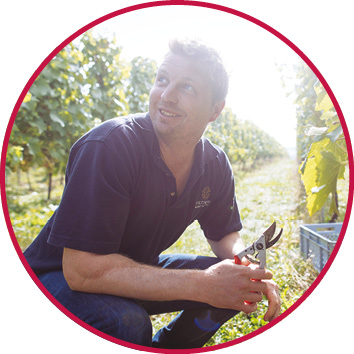 Guest speaker: Ben Kantsler, Head of Viticulture, Nyetimber Vineyards
Head Viticulturist Ben Kantsler is responsible for luxury sparkling wine producer Nyetimber's 11 vineyards, which span across the West Sussex, Kent and Hampshire counties. Ben oversees more than 800 acres of estate owned vineyards with more than 1.5million of vines planted. After working in vineyards across the globe, Ben joined Nyetimber in 2015 and will be sharing his story and views on the viticulture in the UK.
---
THE SEMINAR SPEAKERS and PRESENTATIONS
VENTURING INTO VITICULTURE IN A CHANGING CLIMATE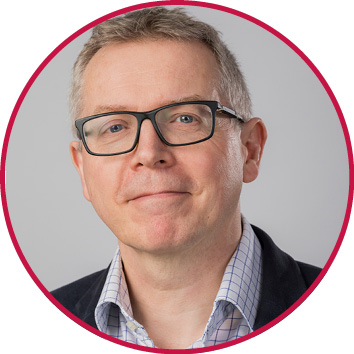 Simon Thorpe MW, CEO WineGB
Simon is CEO of WineGB, the representative body for wine producers in England and Wales. Previously he has held senior positions in businesses across the wine industry, including with Waitrose, Constellation, Negociants and Fells. He is a Master of Wine and ex Trustee of the WSET.
Wines of Great Britain – Helping your business to thrive
As our industry continues to grow it's vital there is a representative body to help provide the framework and environment in which vineyards and wine producers can build towards an environmental and sustainable future. WineGB strives to provide that support, from those considering planting their first vines to the old guard who have been here and seen everything. This session will outline the key strategic pillars and objectives of WineGB as well as giving an overview of the key activities planned for 2022.
---

Dr Alistair Nesbitt, CEO, Vinescapes, and Viticulture Climatologist
Alistair is CEO of Vinescapes, a specialist consultancy that supports the technical and strategic development of wine production businesses. Alistair consults to new and existing vineyards, wine producers, policy actors, and the global wine industry. Alistair holds a PhD in Viticulture & Climate Science and a 1st class BSc (hons) and a Master's degree in Viticulture & Oenology. He draws on 20-years' of production and research expertise to help businesses establish and operate sustainably. As a world respected Viticulture Climatologist he also lectures internationally on viticulture – climate relations. He is also Chair of the WineGB Research & Development committee.
The future climate for grape growing in the UK
Alistair will present early results from the Climate Resilience in the UK Wine Sector (CREWS-UK) research project. The research, undertaken by the London School of Economics, the University of East Anglia, and Vinescapes Ltd., aims to improve information on how climate change will affect the wine production sector in the UK to inform better decision-making, investment and adaptation. The outputs include mapped and analysed UK viticulture-climate trends, near-term climate change projections and their potential impacts on UK grape-growing, and ways to support climate change adaptation in UK wine production.
---

James Dodson, Vine-Works Ltd
James has always loved digging deeper. It inspired his first career in archaeology and later, while following his passion for great wines, inspired a wish to be part of the winemaking industry. While studying for his BSc (Hons) in Viticulture and Oenology at Plumpton College, he worked for various vineyards and recognised a growing demand for viticultural services to the ever-expanding English wine industry. With the help of a fellow student, he founded Vine-Works Ltd in 2006. After 15 years, his company has established over 175 vineyards in the UK and continues to offer a complete Vineyard Establishment service, Vineyard Management and an online retail shop.
Setting Up a Vineyard: The Costs and Practical Considerations
Establishing a vineyard can be a daunting task. There are a thousand decisions to be made. Get it wrong and the costs can spiral out of control with the future viability of the project potentially being considerably compromised. This is an opportunity for those considering to plant a new vineyard to get it right from the start and to establish a realistic budget that will see the project over the finish line.
---

Mitchel Fowler, Founder, Ferovinum Ltd
Mitchel Fowler has over 14 years' experience in structured commodity finance and investment banking. He and co-founder Daniel Gibney have teamed up with industry professionals from the wine & spirits trade to tailor-make a product that solves one of the industry's biggest challenges: access to working capital. So far Ferovinum has financed over one million bottles, and helped businesses ranging from complete newcomers to established brands owned by listed corporates; across producers, distillers, importers, wholesalers and retailers.
Discover how capital can become your key competitive advantage
Access to capital is one of the key competitive advantages of some of the largest wine brands and regions in the world. As UK viticulture moves towards world-class traditional method sparkling, Ferovinum is levelling the playing field with an innovative approach to inventory finance, helping businesses invest for the long term and build resilient brands.
Learn how utilising the Ferovinum platform to fund your inventory can help you maintain capital efficiency, minimise liquidity risk and invest for growth. From bottling through to release, Ferovinum can help fund the cost of production, storage and finishing so that owners' capital can be re-focused towards building growth and resilience.
---
BUILDING A SUSTAINABLE BUSINESS THROUGH WINE TOURISM

Julia Trustram Eve – Head of Marketing, Wines of Great Britain (WineGB)
Julia is Head of Marketing at WineGB, the national association for the English and Welsh wine industry. She has worked within the UK wine industry for some 30 years, including a vineyard, and heading up the then marketing group English Wine Producers, working with some of the leading producers in the industry. She has always worked in wine, including importing, distributing, wine education as well as wine tourism.
WineGB best practice guidelines
There is a wealth of evidence-based research from around the world that highlights the economic importance of wine tourism for wineries. The UK already benefits from a growing global reputation for high quality wine, and as an emerging wine tourism region there is every opportunity to establish high quality tourism credentials to attract more domestic and international visitors and become one of the great wine regions of the world.
This seminar will outline what WineGB is developing within this sector and provide vital insight in understanding the wine tourist as well as bringing in a tangible example of best practice in the collaboration of wineries to bring even greater benefit to a region and the individual businesses involved.
---

Paul Harley – Programme Manager, Wine Business, Plumpton College
Paul joined the retail side of the wine industry in 2001 before progressing to establish a successful market strategy for selling Plumpton College's estate-produced wines. He has subsequently moved into wine education and is programme manager, and author, of the BA (Hons) International Wine Business degree at Plumpton.  Paul's areas of expertise include English wine, oenotourism, the WSET Diploma and wine consumer behaviour.
Who is the wine tourist?
In this session we are going to understand more about who the principal wine tourists are in England (and Wales) and what exactly they expect and desire from an estate tour or visit to a cellar door.  This session will be informed by the latest research in the field and will should provide hints and tips to help tourism providers maximise satisfaction rates and revenue.
---

Jo Smith, Brand Manager, Wine Garden of England
Jo has spent 25 years in the events industry, primarily focussed on wine.  Her passion for English wine led her to work with many Kent and Sussex based producers to promote consumer awareness through niche events and radio broadcasting. She has spent a year as a tour guide herself, and now heads up Wine Garden of England, an association of Kent wine producers who work together to bring wine tourism into the county.  Jo continues to be a regular contributor to the BBC, championing Kent wine producers.
Best practice in action – working collaboratively to develop regional presence
Sometimes the best way to improve your business is to help others improve theirs.  Working together to attract tourism to your county is a challenge but has huge rewards.  A group of Kent wine producers are on this journey.  Jo shares the successes and learning points so far, and her hopes for the future.
---
HIGH ACHIEVERS: YIELD AND QUALITY

Dr Greg Dunn, Head of Wine, Plumpton College
Dr Gregory Dunn is the head of the wine division at Plumpton College, the only facility in the UK that trains oenologists and viticulturists at undergraduate and postgraduate level. Greg completed his PhD in the Botany Department at the University of Melbourne in the 1990s, after which he undertook research in forest hydrology and native forest silviculture in Victoria and sub-tropical Queensland, Australia. For the last two decades Greg has acted in a range of positions in research, education and training in the Australian wine industry, including for DPI Victoria, the University of Melbourne and the National Grape and Wine Industry Centre in Wagga Wagga, NSW. Greg was Deputy Editor for the Australian Journal of Grape and Wine Research from 2012 until 2021.
---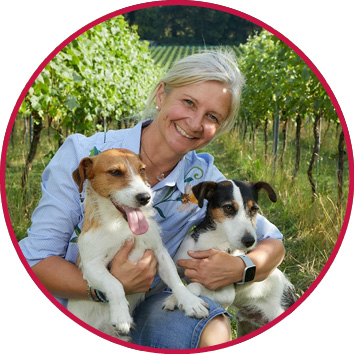 Dott. Alessandra (Alex) Valsecchi, Vineyard Manager, Albury Organic Vineyard
Alex obtained a higher degree in Science of Agronomy, and specialised in Fruit Culture, Viticulture and Tree Nursery Management at University of Milan in 1996.
She moved to UK soon after and for three years worked at Hillier Nurseries where she mastered all aspects of nursery management of ornamental trees and shrubs from propagation to distribution. Alex then worked at the Royal Horticultural Society, Wisley Gardens from 1999-2009, and managed the team in the Fruit Department. Alex has also been actively involved in the development of the trainees and the public, through masterclasses and practical demonstrations. She was responsible for the development of the viticulture sector via planting a small demonstrative vineyard and undertaking regular working bursary/sabbatical visit to New Zealand.
By the end of 2009 Alex started her own business and joined Albury Vineyard as consultant and vineyard manager where she developed an in-depth knowledge and practice of organic and biodynamic viticulture. Whilst at Albury became External Examiner for the viticulture section at Plumpton College and more recently proudly elected Committee Member of the Fruit, Vegetable and Herb Committee of the Royal Horticultural Society.

Matt Strugnell, Vineyard Manager, Ridgeview Wine Estate
Matt's passion for viticulture started in Clare Valley and Murray River regions in Australia. He then enrolled at Plumpton on a 2-year HND in Wine Studies and graduated in 2002, gaining the prize for the Best Practical Student. During that time, he started working at Ridgeview Wine Estate, Sussex and was appointed as Vineyard Manager soon after graduating. Matt feels privileged to have been part of the amazing Ridgeview family business for nearly 20 years. Also, to have seen the growth, and enjoy the successes, not only of Ridgeview but the whole industry.
Alex Valsecchi and Matt Strugnell's presentation will focus on achieving yield and quality in a challenging climate and to share their experiences from a conventional and organic/ biodynamic perspective.
---
MALOLACTIC FERMENTATION: WHY, WHEN AND HOW

Emma Rice, Director & Head Winemaker, Hattingley Valley Wines Ltd 
Since helping to establish Hattingley Valley in 2008, alongside owner Simon Robinson, Emma has been at the forefront of the English wine industry. Giving her time to the industry she was on the committee for the WineGB South East (SEVA as it was then) for many years and was also involved with the International Cool Climate Wine Symposium that was held in the UK in May 2016. Emma is now on the Wines of Great Britain Management Advisory Committee, as Chair of the Winemaking Working Group, and as a member of the Regulation Working Group, helping to steer the national body during a period of rapid growth in the industry. As Head Winemaker at Hattingley Valley Emma has not only made numerous award winning wines for Hattingley, but also for many of the contract winemaking clients. Described by Matthew Jukes as 'having multidimensional skill of extremely high-level vinous intellect' (Vineyard Magazine, Oct 2019) Emma takes as much care with her clients' wines as her own.
---

Nick Lane, Head Winemaker, Defined Wine
Nick Lane joined Defined Wine in November 2020. Prior to this Nick had been part of the Dom Pérignon winemaking team since January, 2017. He made the move to Champagne in 2015 starting at Veuve Clicquot before joining Moet et Chandon.
Born in Geneva in 1975 to New Zealand parents, Nick admits that his passion for the terroirs of France dates back to 1997, when he first came to France as a 17 year old. After studying science at the University of Auckland, he continued his studies in Toulouse where after two years he was awarded a Diplôme National d'Oenologue (DNO). While in France Nick acquired valuable harvest experience in the Dordogne, Burgundy and in the Languedoc. He then explored the vineyards of the New World, with stops in Hawkes Bay, California and Victoria.
Nick returned to New Zealand in 2003, where he joined the team at Cloudy Bay Vineyards. A passionate winemaker, Nick remained at the estate for 13 years, honing his oenological expertise and crafting of cool climate wine styles. He contributed to the elaboration of 13 vintages at Cloudy Bay.
Most recently at Dom Pérignon, Nick worked closely with the Chef de Cave, tasting, blending and refining Dom Pérignon wines, while also monitoring their aging.
Throughout his winemaking roles Nick has not only been at the heart of a technical team but has travelled extensively all over the world providing not only technical insights but also the vision and philosophy of wine.
---

David Cowderoy, Managing Director, BevTech Ltd and consultant winemaker
David started his winemaking career in England, after completing post-graduate studies at Roseworthy College, Australia. He is a second generation UK wine producers, having been born at Rock Lodge Vineyard, West Sussex, planted by his father in the 1960s. David was central to the formation of Chapel Down, where he was winemaker till late 1999, while also working as a consultant winemaker in Argentina, Chile, France and Romania. In 2000 he joined Bottle Green as a group winemaker, then Waverly Vintners in a similar role, winemaking around the globe. In the last 30 years David has made wine in 14 countries,
30 regions and worked in more wineries than he can remember, providing him a wealth of knowledge and experience.
Malolactic fermentation: why, when and how
Acid Management is a key part of winemaking in a cool climate and there is no more critical decision to make than whether or not you do a malolactic fermentation. The decision to do it or not will affect your house style but there are many choices to be made during the process, not just whether you do or not, but how much of your blend will go through, how to do it and when to do it.  This session will attempt to lay out and explain the choices and options within the parameters given to us by nature.