Visitor Services
Although The Vineyard and Winery Show's main focal point is, of course, wines – we've got plenty of other aspects covered too. Scroll down to see what we'll be offering on the day.
FACILITIES & ON THE DAY
Shuttle Bus Service
If you are concerned about transport, we have arranged for a shuttle service to pick visitors up and take them to the show via the Maidstone East Train station throughout the day. Simply look out for our minibus service outside the station and hop on! This will be signposted with our company logo and the service will be provided approximately every half an hour, from directly outside the station. If you can't see any buses upon your arrival, then please stick around and one will be with you shortly.
SCHEDULE
Coach 1
08.00 – 10:30 shuttle
45 min break
11:15 – 14:45 shuttle
45 min break
15:30 – 17.30 shuttle with last shuttle back to Maidstone
Coach 2
08:00 – 11:30 shuttle
45 min break
12:15 – 15:45 shuttle
45 min break
16:30 – 17.30 shuttle with last shuttle back to Maidstone
Cloakroom
We will be operating a free cloakroom for all attendees, in order to save you holding and carrying any excess bags or coats/jackets. This will be structured using a typical raffle ticket system, so please ensure you hold onto your numbered ticket until you decide to leave and collect your belongings from the cloakroom. Although we are happy to hold your belongings for you throughout the show, please pack minimally as to not overwhelm our allotted capacity. We do not hold responsibility for any lost or stolen items.
Food and beverage
There will be an open café on the day, offering delicious gourmet food that is sourced right in the heart of Kent, prepared and cooked especially for the day. We have chosen Kent's number 1 rustic caterer to provide for this jam-packed day, and our caterer will be offering a menu that's unique, fresh and local with both vegan and vegetarian options, to ensure there's something for all dietary requirements.
Click here for a sneak peek of our chosen menu
In addition to our wonderful caterers, we'll be helping to boost your energy with James and his Buzz Coffee wagon. James will be offering FREE cups of coffee throughout the day, kindly sponsored by Harvest Green Developments. So, if the hustle and bustle of the day and our many activities start to wear you out, stroll over to the Coffee wagon for an invigorating cup of joe! He'll be right by our seminar sessions and tasting hub.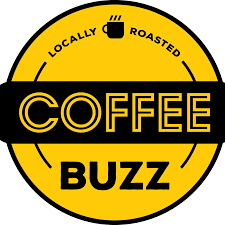 ---
COVID-19 PREVENTION
Precautions
We are very conscious that there remains a risk to our visitors and exhibitors from COVID-19, so in order to aid a comfortable and safe event, we are mindful of government guidelines and have put a few precautions into place to ensure the safety of all of our guests:
Temperature – please do not attend if you feel ill. We are required to check temperatures on arrival, and we'd hate to turn anyone away.
Hands – we will provide sanitiser; there will be pump bottles of hand sanitiserotted throughout the venue.
Face – though wearing a mask is not mandatory, we will have spare, new masks available at the venue and will leave the choice up to you as to whether you'd like to wear one. The halls will be well ventilated.
Space – the show is well spaced out this year and we have increased the width of walkways to prevent pinch points. We politely ask you to adhere to the 2M rule where possible; this will be signposted throughout the venue.
Additionally, when tasting wines, there will be wine pourers who will pour your sample for you, ensuring the bottle does not touch the rim of your glass. This ensures minimal contact and reduces the chance of transmission.
Spittoons, glasses and more
Every attendee will also receive their own individual handheld spittoon upon arrival, as well as their own boxed engraved tasting glass to use throughout the day. These items will be placed in a FREE cork tote bag for you to use throughout the day. You can take the bag, glass, and box home with you at the end of the day.
More information on your exclusive gift bag
Floorplan
Show Guide
If you have any further queries or requests, please get in touch with either Jamie McGrorty at Jamie.mcgrorty@kelsey.co.uk or Sarah Calcutt at sarah.vineyardshow@kelsey.co.uk.
See you on the 24 November 2021